For those who will rather listen
Importance of Sports
Sports keep pepole healthy without having to go to gym. They are fun and entertaining. They keep the nation united. They are the great source of money for governments, brands, and even common people.

Why is India's Olympic medal tally lower than that of many countries with a similar or poorer economy?
According to this interesting research, a country's total population, population density has little to do with medals won in the Olympics. However, GDP per capita played a significant role.

Another research paper slightly contradicts the previous one and says GDP per capita has also little affect on the same.

Some key reason can't be denied Albeit:

Sports are not a priority for us – not at the societal level nor on the political level.

Barely do our parents, teachers, and peers believe that making a career in sports is possible or as reputable for that matter

Not to say that schools do not give opportunities. In fact, with time, there are more and more opportunities are being provided. Grades on your fitness and sports activities are a great way to incentivize playing.

As a child, playing comes naturally to you. What habits you build in your childhood get build for life. Even if you don't want to make a career out of sports, you must move your body enough to keep it fit.

For me, sports are but a practice of resilience and fighting spirit. You have to be disappointed, get hurt, get rejected, endure pain, and you need to give full attention to the moment. Full of life lessons!

We don't spend enough:

In 2020, the Chinese government spent 1200+ Billion rupees on sports. In the 2021 budget, India announced 20+ billion rupees. It's 1.5% of what China spends. Source 1. Source 2.

China's GDP is 8 times larger than India's. And expenditure on sports is 60 folds more.

Lack of Economic Saftey, and support for young people.

I personally know some of the most passionate sports people who either had not viable finacial condition or they had not had enough support from their family to pursue it as a career.

India is socially and physically fragmented.

That means way too people are poor, and they can barely afford equipments. And many people from village background don't have a high connectivity with big cities' sport culture – where they are most likely to succeed.
How can India improve standard of sports?
If there is one thing/policy I can praise initiated by Mr. Modi, it's "Swachh Bharat Abhiyan." The good thing about it was it started from our homes, colonies, and parks.

Similarly, if "Gold Olympic Medals to the India" were to be succesful, it must start from our home.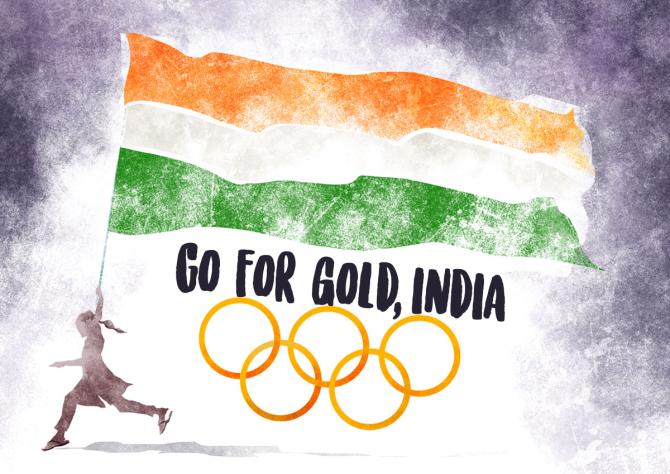 I'll give you actionable steps that you can act on right after reading this article so that more gold medals can be bring home.

If you're in a relevent position, SUPPORT KID OF YOUR OWN HOME. Even if some relative's kid or neighbour's kid is into sports, ENCOURAGE AND APPRECIATE him/her.

Then there are people like Rani Rampal, Indian Hockey team, who fought against all odds to play for her country. But these are "exceptional" stories.

Is there anything we can do on an individual level that'll help our athletes become more capable?
There are four ways: Playing more sports yourself, supporting local teams by giving your time and money, having fun, and by volunteering.
If you really want to do something about the situation, this is the article just for you.

3-step Summary
First step is to talk about the problem. I started it; I request you to share it. Second step is, choosing to dedicate your time, money, support, and volunteership to sports. Third, we must demand national interest in sports, so that governments care to pay attention and money to the same.

Funnily enough, we had our gold medal on the second last day of Tokyo Olympics 2020. There is not a NIL. Yay!

See ya in the next one! 🙂